About Us
Credit Unlimited has the knowledge and the experience to effectively repair your credit reports.

We're a Team of Dedicated Credit Repair Specialists Who Are Ready To Help
We Get Results
Credit Unlimited's customers have experienced credit repair results first-hand. Our customers have used credit repair to remove late payments, charge offs, judgments, and more from their credit reports.
We Make It Easy
Our credit repair process makes it so you don't have to worry about contacting the credit bureaus, drafting dispute letters, and dealing with the stall tactics perfected by credit bureaus. It's never as bad as it seems, and we know how to jumpstart it back on track.
Want to know how we do it?
"I like that Credit Unlimited takes their time to explain your credit status to you. They make you feel really important, and they never treat you like a number. They make you feel like a true person."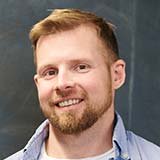 Mark Dean
Credit Unlimited Member Since 2015